Seamless integration of your home system is a result of careful planning and our tireless dedication to excellence.
---

Savant's Apple®-based luxury home theater, multi room audio/video and home automation solutions are designed to deliver a new level of efficiency and simplicity.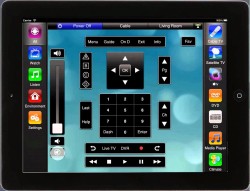 With Savant, you can operate the following:
Home Automation & Control
Choose to control multi-room audio and video selections, monitor lighting control systems, make climate control adjustments, close or open window shades, and much more – all from an iDevice that offers navigation and control.
Savant makes premium smart home systems designed to suit the way you live. Offering automated control of your lighting, climate, entertainment, security, and more. Savant has systems that work in homes from the world's largest mansions to small studio apartments.
"Owning a Savant Home gives you control of your lighting, climate, entertainment, and security from anywhere, so everything is always exactly how you like it."
WILLIAM J. LYNCH, CEO of Savant
Smart Host
Ideal for most homes, with unparalleled personalization and control in up to 12 rooms.
Pro Host
Designed for larger, unique homes that require a higher degree of customization and scalability.

TrueControl App
Our original, award-winning automation app can control specialized devices and offers amazing customization options for Authorized Integrators.

Savant App
Our new, breakthrough app offers a greater level of simplicity and gives homeowners more control of personalized scenes and services than ever before.